Community Comments
Mamadou Sakho Found Innocent By UEFA of Doping Charge
This must be a huge weight off his shoulders or was it his midriff

— Agent moyes
Barkeep! Fat burners for everyone!

— Ken Mueller
Liverpool Reportedly Target Sadio Mané Transfer After Götze Pursuit Crumbles
R2D_2: Liverpool bingo.
Missed out on top player? Check.
Paying higher price for completely different, older, and worse player? Check.

Zachary A. Marx: Plays for Southampton? Check.

troy433: Price above £20 m? Check.
Scored against us? Check.
Are me moaning about it? Check.
Official: Liverpool Sign Loris Karius from FSV Mainz
Ken Mueller: I don't want to throw water on this parade but after further consideration I have to say I think Nerf is right – he's not that hot. With the right lenses/filters, airbrushing, lighting, etc sure. But Au Natural? Notsomuch.

Of course, this is all subject to modification if he lives up to the billing I saw earlier – he allowed 20% fewer goals than expected. Compare that to Migs who allowed 20% more than expected. If we get a 40% swing from this lad all bets are off.

Nerf: Wanna bang?

Ken Mueller: what's your xG to G ratio?
jakesinger7777: Over/under on folks misspelling his name as Lloris?

Nerf: Tiago Lloris Karius. The circle is complete.
Mario Götze Staying at Bayern After Phone Call with Carlo Ancelotti?
ITStheGP: Mostly bummed because I had designs on switching my username to ITStheGotze'sPomade. Alas it was not to be. Suppose it could work for Grujic.

Elizabeth: I like to think GP stands for either General Practitioner because you're a doctor or Guinea Pig, after GP the Guinea Pig on classic Canadian kids TV show Polka Dot Door.

ITStheGP: GP is whatever you want it to be!

max-o: So, Gary Payton, how did you come to be a Liverpool supporter?

Tom Fooleree: Good question, max-o.

I first became aware of Liverpool when

Adam Lallana

signed and donned the number 20 shirt I first popularized and then immortalized in the Great Pacific Northwest. I gave Adam a ring to congratulate his move. He then let me know that I was his inspiration for his tenacious D, all action style, and trash talking. I was humbled and honored. If that wasn't enough, before we said goodbye, Adam told me, "I got love for The Glove". I wished him well, and that I hope he finds his own Shawn Kemp. And wins a championship. And dedicates it to the Seattle Supersonics.

- Gary Payton
Joachim Löw Puts Liverpool's Dream of Signing Mario Götze to Bed
Yay EJ! Very fitting that the guy who routinely reminds us that humanity can be terrible would start his TLO writing career with an article that crushes dreams.

— Will Gregorich
Agent moyes: Is LTB gone? That's terrible I will miss not knowing what he is talmabout

Chief Ralphie the Red: UrbanDictionary's page views are going to take a big hit.
Mario Götze Cuts Ties with Agent as Conflicting Rumours Fly
Next up: Götze signs with Aidy Ward
NOOOOOOOOOOOOOOOOOOOOOOOOOOOOOOOOOOOOO!!!!!

— Tras
The Liverpool Offside 2015-16 Season Review, Part 2: Underperformers and Overachievers
The Real Overachiever: Hugs

— manshapedbox
Staff Comment
Daniel Sturridge to Prove Euros Readiness With Extra Training
Got an injury-prone player nursing a knock? Already know everything you possibly could about him? Don't need him to be fit for a few weeks? Better have him go extra hard in training today, Roy, you horse's ass.

— Noel
Gif of the Week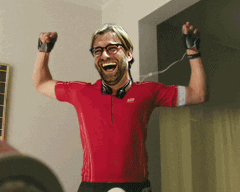 (via Bentaco)
Community Notes
Welcome to delurker Buggs. Apologies if I missed anyone!
If it's not on this list, what was your favourite comment (not made by you!) this week?