Community Comments
Reds Preparing For Away Tie Like Other European Away Games
Makes sense to me. Means the players get used to the pitch before the match. Also they can experience the atmosphere, seeing as that doesn't change much regardless of the stands being empty or full.

— RedInOz
Manchester United 1, Liverpool 1 (agg: 1-3): First Thoughts
Murderers? Well that's killed off their Champions League qualifying hopes.

— Luis Suarez Dentist
Manchester United 1, Liverpool 1 (agg: 1-3): Man of the Match
Luis Suarez Dentist: Yep I saw that [European Capital of Trophies] banner!
I thought it may have been as homage to Howard Webb (he was part of the BT commentary team)
Cos let's face it, Utd have won diddly squat since Howard retired!

WelshRed: It's always tough for a team to reestablish their identity when their best player retires.
Europa League Draw 2016: Liverpool to Face Borussia Dortmund in Quarterfinals
"Random draws"

— moproblemz
well you can't have your cake and eat it...

i say this is the EL's way of payback for having such an easy round of 16 match up.

— Brad Jones Hair
What a great fucking story its gonna be
First we beat Manu , our biggest rivals
Then BVB , klopp 's former team and quite possibly the best side left
Then someone else
And then sevilla , the perpetual EL champions!
Also, YNWA ALL THE WAY!
Bring it on...

— TheWrathOfCan
Jürgen Klopp "Happy" to Face Old Side Borussia Dortmund
excellent sentiment chuck.

this is so, so great, something that genuinely brings a smile to my face. everything about the premier league and so much of liverpool's season has been about cynicism, even after klopp's arrival at times, but this is something that should be a fantastic occasion. just seems like such a positive feeling toward the tie and clubs from both sides. something i'm very much looking forward to and will likely remember long after this season regardless of the outcome.

— Ed
Jerome Sinclair Reportedly Signs Watford Pre-Contract
stugots05: Good luck, Jerome. It wasn't you; it was us.

tkired: it was probably Ward, actually
Textual Healing: Götze Reaches Out to Klopp
Can a text hold up in a court of law as a binding contract?
Asking for a friend.

— maninblack
And basically alllllllllllll of these:
Sturridge Returns to England Duty Along with Four Other Reds
thatsMatt: International Man of Injury

latortillablanca: Secret Patient Man

jeremy.wyenberg: The man from I.N.J.U.R.Y.

Tras: Traction Impossible: Rogue Leg

saintgrobian: I'd pay to see this.

Also would see:

You Only Rehab Twice
One Goal Is Not Enough
Rooney's Contract Is Forever
From Ukraine with Love Haha Psych No Deal For You
AshleyYoungFall
For Xherdan's Thighs Only

thatsMatt: Physician: Possible II

Gags13: Green Eggs and Hamstrings.
Staff Comment
Manchester United vs. Liverpool: Ways to Watch, Streaming, Lineups, and Live Europa League Coverage
I just elect to read this banner as a reference to last week's on-the-pitch performance, and then I'm a lot less angry.

— saintgrobian, on the "MURDERERS" banner
Image
We're building great things at Liverpool FC.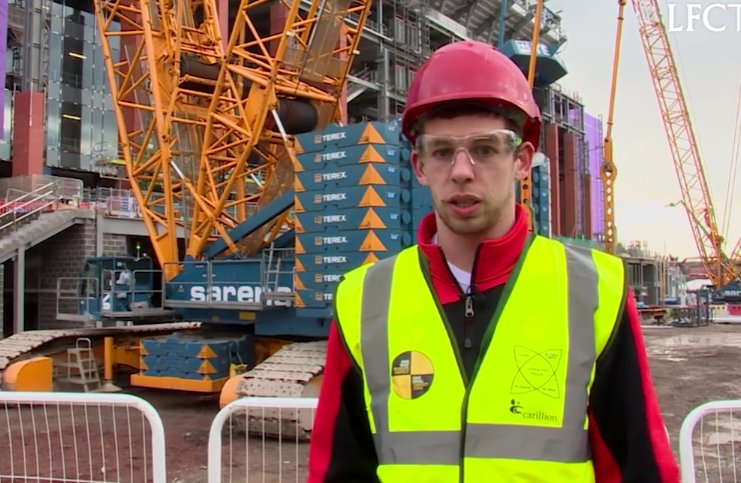 (via Ignignokt)
Community Notes
If it's not on this list, what was your favourite comment (not made by you!) this week?