Community Comments
Liverpool Willing to Consider Lambert Sale
ChrisLFC: Spurs pulled a smaller scale Madrid/Odegaard on us.

Elizabeth: Spurs gave his dad a job?

Agent moyes: Yeah at their Dele counter making sandwiches
Bolton vs. Liverpool: FA Cup Match Preview, Team News, and Ways to Watch
Walter Sobchak: Well that sucked
other than another CLEAN SHEET, of course
Was really hoping Lucas could break his goalless streak

Balotelli's Mohawk: Are you from the future

Walter Sobchak: haha SWEET! I didn't bother reading what day it was – pretty sure I just watched a replay and thought it was live
Coutinho is going to need a trip to Jamaica at some point.

— Jooseppi
Bolton Wanderers vs. Liverpool: Ways to Watch, Streaming, Lineups, and Live Coverage
why are people talking about Liverpool on this food blog?

— Ken Mueller, on an open thread with a lot of comments about pizza
Rodgers Praises "Bargain" Can, Lauds Liverpool Transfer Model
I get it!
If a trash can in the US is a bin in England,
then a bargain bin in the US is a bargain Can in England!

— Chief Ralphie the Red
He's better in defense then most of our CBs, he's better in the midfield then most of our midfielders, have we considered playing him as a striker?

— Indy Red
Rumour Mongering: West Brom to Rid Themselves of Berahino Headache?
Nebhamoo: Last time we bought a player like this was not Balotelli. It was Lovren. Case closed.

Elizabeth: Yes, but is Berahino's head in Liverpool yet?

Seanster1: I'm not sure Lovren's head ever made it to Liverpool. It set off a few weeks before the rest of him and got lost around around Crewe.
Official: Philippe Coutinho Signs New Liverpool Deal
I haven't been this excited about a new deal since Luis Suarez Fernando Torres Franklin Roosevelt

— saintgrobian
Everton vs. Liverpool: Match Preview, Team News, and Ways to Watch
Ignignokt: Stevie scores four before giving way to Rickie in the 80th minute then Rickie scores a hat trick of his own. Calling it.

jeremy.wyenberg: Except it's a Lambert hat trick

3 offsides
Rodgers Believes Coutinho Can Get Even Better
But can he get even adorable-er?

— stugots05
Staff Comment
Vote: Liverpool's January Player of the Month
i'm still #TeamMarmaduke, but if I look across our options, I'm not sure there is a more important thing happening in this team than Coutinho's growing influence. He's not sterling, he's not stopping goals, he's not a captain – he just might be the best player on the team, full stop. that creme de la creme level player. and january has been a month when he's given as clear an indication as anyone in europe that he's in that conversation of post-messi/ronaldo players of the year.

sakho probably has been more important for settling the team down, and helping get it into a rhythm where Coutinho can flourish, but Coutinho, man. You just don't his ilk that often, and we're seeing it come to light.

— latortillablanca
Although I'm going to throw in a bonus this week due to the uncanny resemblance to the gaffer:
The Week in Comments: "Reduce, Reus, Recycle"
Great set of comments this week from the group.
Outstanding and top people too. They're a real example in their intensity and the way they work.

— Chuck
Gif of the Week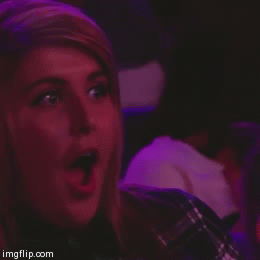 (Via nihil in moderato)
Stats
Total comments: 4811
Total recs (lenient or otherwise): 4457
Total green comments: 282
Community Notes
If it's not on this list, what was your favourite comment (not made by you!) this week?