1. Get transferred to Liverpool – say you were a boyhood fan, when you heard Liverpool were bidding for you, no other club had a chance etc (Jermaine Pennant/Djibril Cisse)
2. Play hard in pre-season (Finnan)
3. Train hard and say nice things about your team-mates and Rafa. And Rafa's goatee/have someone big you up as "the next Desailly/Henry/van Basten etc" delete as appropriate (Traore/Cisse/Babel – yes, Traore was once mentioned as a possible successor to the great Marcel Desailly)
4. Play really, really hard in your debut. Try very hard but ultimately be confounded by your lack of talent (Crouch, Biscan)
5. Have a spell of great form resulting in you being mentioned for international honours (Jermaine Pennant/Danny Murphy)
6. Play consistently well for years resulting in Liverpool fans being really pissed off you don't make team of the season (Finnan)
7. Come back from a career threatening injury in double quick time (Cisse/Sissoko)
8. Have some sort of bizarre physical attribute such as very long thin legs (Traore), being very tall (Crouch) or a ponytail (Voronin)
9. Score a shed load of goals (Fowler/hopefully Torres)
10. Score the winning goal against Chelsea (Bruno Cheyrou – what a legend)
Looks as if we have a number of cult heroes in the making. I'm optimistic to see how Babel and Torres develop over the next few years and I think Sissoko, while he's a rather limited player, has buckets of potential.
While he was, by all accounts, shocking on Saturday, I'm also looking forward to seeing how Voronin performs for us – he certainly has the fan base for it!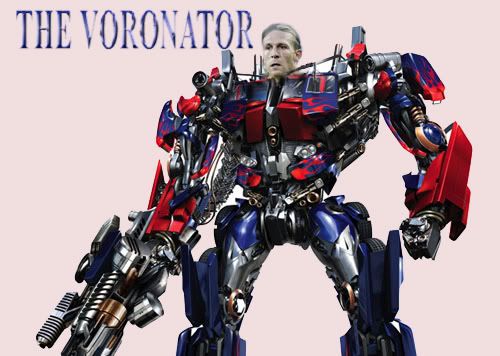 How would you become one of the Kop's cult heroes?