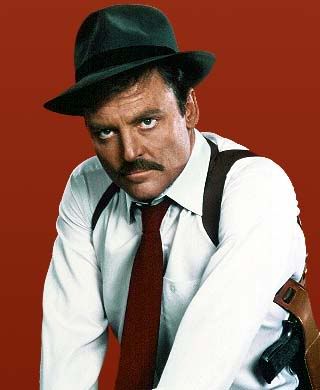 I shook the rain from my hat and walked into the room. She didn't say a word. Sensing a disturbing prescence, Rafa Benitez stepped out from his office door. His secretary was mesmerized, she could hardly breathe.
"Yes? Can I help you?" Rafa asked.
"Yeah," I replied. "Maybe you can."
I sat down in a chair, reached into my pocket and pulled out a box of cigarettes.
"You can't do that here." Rafa warned.
My cold stare said otherwise as I put a cigarette in my mouth and lit it.
"What do you want?!" His impatience was growing.
Good. I exhaled a cloud of smoke.
"Where is he?"
"Who?" Rafa replied.
"Le Tallec." I answered.
"I have no idea who you're talking about!"
He stormed out of the room and slammed his office door.
I sat and finished my cigarette. I could have gotten the secretary's number, but why bother?
"I'll be back." I stated as I began to leave. "I'll be back."
In my A vs B write-up, I failed to acknowledge Anthony Le Tallec, who would probably have been on one of the benches had I remembered he is still on the payroll. That got me wondering just where is the once promising, 22-year-old attacking midfielder?
So I did some research and lo and behold came up with zilch. I thought about contacting the club, but then decided that was probably a waste of time. Then a light bulb went off in my head. No, I wasn't going to call all the Le Tallecs in Liverpool, he probably doesn't live there anyhow, instead I decided to search the French news since you know, Le Tallec is French. And whatta ya know? A bunch of articles popped up.
With my French being a little rusty, Robbie Fowler bless Google, translation was just a right-click away. Apparently, a number of clubs have inquired about Le Tallec with the front runners being Recreativo de Huelva, where his buddy Florent Sinama Pongolle plays, and AS Saint-Étienne, where he did a loan spell a few years back.
There is absolutely no chance of him staying on, not because we have about ten other midfielders, but because of some odd reason Rafa doesn't rate him. In fact, in Benitez' first match as manager, Le Tallec scored a brace and was promptly loaned out to AS Saint-Étienne, scarcely to ever wear the Liverpool kit again.
So there you have it, another mystery solved by...
Brian Hammer, Private Eye!